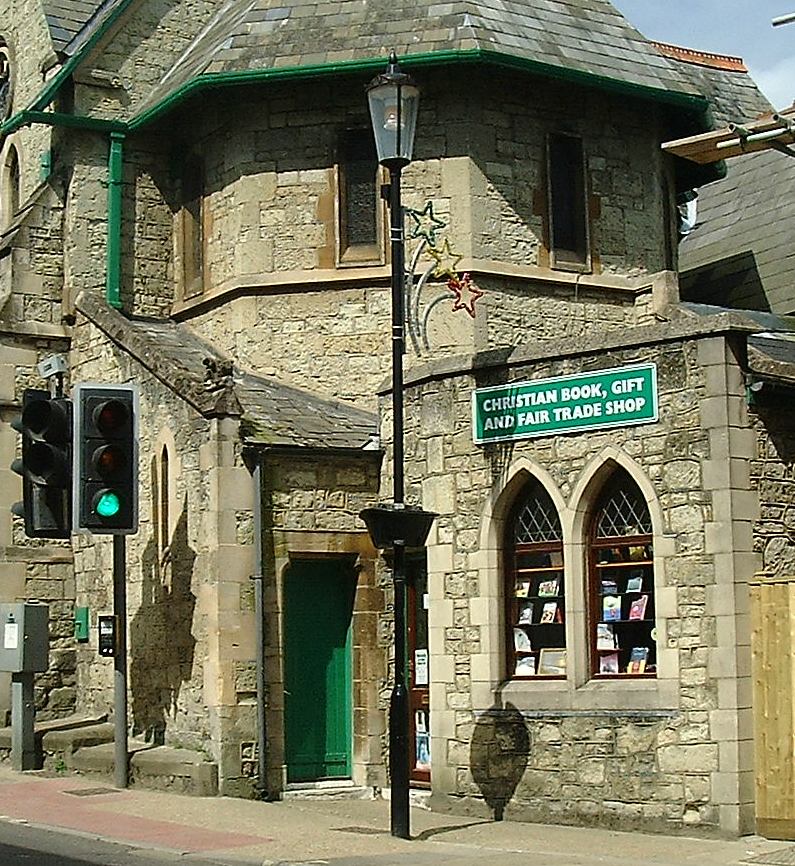 You'll find our small Christian Bookshop is located next to the church in Shanklin, High Street
Opening Hours Monday - Friday (and some Saturdays): 10:00 - 13:00
Our bookshop has a selection of Bibles and books, a wide range of greetings cards (most of which include a scripture verse), CDs and some small gifts.
We also have a range of 'previously owned' Christian books for sale.
If you find that we don't have what you want in stock, we may be able to order it for you.
You'll find a warm welcome from one of our team of volunteers


Max Lucado is a well known author - what may not be so well known is that he and his wife were missionaries in Brazil and during their time there their second daughter, Andrea, was born. When Andrea was 18 months old the family moved back to Texas due to various changes in their circumstances. As would be expected Andrea does not remember the time her family spent in Brazil. She does, however, remember lots about growing up in San Antonio, Texas, where her father was a pastor. She remembers details of the church building as well as she remembers her childhood home.
Andrea went on to study at a university in Texas and as part of her course she had the opportunity to take part in a 'study abroad' programme. This involved spending four months in Oxford England and when she returned home to Texas she hoped she would one day return to the city of Oxford. When she was 22 years old she did indeed return to the city of Oxford to study for her master's degree in English Literature at Oxford Brookes University. She has now written a book about her time in Oxford entitled "English Lessons : The crooked path of growing toward faith" (£9.99). She didn't set out to write a book about it. Rather she got up early one Monday morning a few years ago and started to write something that wasn't for work, something that was just for herself for fun. She enjoyed this writing so much that she continued to do this every Monday morning and found that she was writing all about her year in Oxford - details and memories that she hadn't thought about for a while. She wrote about people, places, conversations - anything she could remember. She also re-read the journals she had written while she was in Oxford. Thinking about her experiences in Oxford reminded her of some of the lessons she had learned; things about God, herself or others. Eventually the things she was writing about became this book, written in an engaging easy to read style.
In her book she talks of arriving in her class at university in Oxford and finding herself to be the only Christian in her class. This was the first time in her life that she had found herself in that situation as she had previously gone to a Christian High School and a Christian college. Even in the summer breaks she had been in the company of Christians as she worked in Christian camps. For the first time she felt she had to defend what she believed but at the same time she found herself facing questions ….who am I ?, who is God ? and why do I believe what I believe ? In her book she explores her journey of a changing faith and an unchanging God. She shares details of her struggles with doubts around her faith and spiritual identity. To her surprise she learned things about her faith in God during her time in England, as well as learning about things for her master's degree.
---