Christians Working Together In Shanklin
---
Information
Several local churches are working together to create a united witness in the community. This formal arrangement was launched in January 2002 though the churches and leaders have been worshiping and working together for many years.
There is also a network of Churches on the Island, Wight Churches, with a website and information service, which serves the whole Christian community on the Isle of Wight.
Latest News
Shared Evening Worship
Shared services for the next few weeks are as follows:
| | | |
| --- | --- | --- |
| 23rd Feb | 18:30 | St Paul's Church, Regent Street, Shanklin |
| 1st Mar | 18:30 | Methodist Church, Regent Street, Shanklin |
| 8th Mar | 18:30 | United Reformed Church, High Street, Shanklin |
| 15th Mar | 18:30 | St Blasius Church, Church Road, Shanklin |
| 22nd Mar | 18:30 | St Saviour on the Cliff, Queens Road, Shanklin |
| 29th Mar | 18:30 | Sacred Heart Church Hall, Atherley Road, Shanklin |
You'd be most welcome to come along and join in.
Lent Devotional Addresses
invite you to reflect on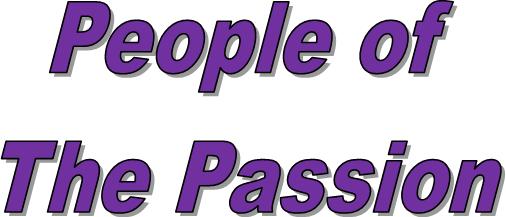 Tuesdays at 13:00
Shanklin United Reformed Church
| | | |
| --- | --- | --- |
| 3rd March | Simon of Cyrene | Sister Stella |
| 10th March | Simon Peter | Rev Mark Williams |
| 17th March | The Centurion | Rev Brian Harley |
| 24th March | The Women | Rev Helen Millward |
| 31st March | Pontius Pilate | Rev Jonathan Hall |
| 7th April | Judas Iscariot | Fr David Lawrence-March |
A snack lunch is available from 12:00
Events and Activities
Shared Worship
During the 'winter' season, September to May, each Sunday at 18:30 the churches in Shanklin have a shared worship, with each of the churches taking it in turns to host the service.
All are most welcome to join in these meetings where there is a growing depth of fellowship and prayer.
---
Easter
The Churches of Shanklin join together for three events at Easter.
- Lent meetings on a Tuesday lunchtime.
- A Procession of Witness on Good Friday (Click on the pictures for a larger version)
- An Easter Sunday sunrise service on Hope Beach at around 06:00, depending when Easter is (see the pictures below from previous year's services - Click on the pictures for a larger version).
---
Rylstone Gardens Open Air Praise
From the last Sunday in May until the last one in August, at 19:30, we have Praise and Worship in the open air every week on Sunday evening in Rylstone Gardens - a lovely inspiring setting for Christian worship.
Photos from last year's 'opening night' (click on the pictures for a larger version)
The season of open air praise services starts each year on Pentecost Sunday and runs through to the end of August. Different groups take it in turns to lead the meetings and always attracts a good number of holiday visitors - if the weather isn't fair then we resort to meeting in one of Shanklin's Churches.
For details of where Rylstone Gardens are, see How To Find Us.
---
Page Last Updated 22 February 2020