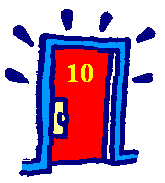 Packed full of potential for growth
It is conker season once again and memories are stirred of bold and serious battles on the school playground. No doubt health and safety policies may now be putting a dampener on these tournaments that must go well back in British history, even to the days of jousting knights? Did they practice with conkers before they got to swing a mace? (was this battle item even inspired by them?).

Having now paused from tying to look up the facts I discover that Horse Chestnut trees were actually introduced to Britain from Turkey in the late 16th Century, and were widely planted so they soon became naturalised in the UK. Now we have all learned something!
As I contemplate the beauty of the shining object in my hand I am awestruck by the potential of that little gem of nature for exponential growth – added to the fact that literally thousands fall from each tree. Try walking into The Heights at Sandown without treading on one!
Jesus speaks of the Kingdom of God as possessing natural growth; something as tiny as a mustard seed can develop to provide a home for birds to build nests. When the Spirit of God is at work, all kinds of things are possible. Even the impossible happens. It may take decades for a conker to grow into a tree big enough to produce and drop its own fruit but the Lord can do mighty things in no time at all, if we but let him work in and through us.
May these autumn seeds remind us of all the potential for good that the Lord has packed into each one of us. Let it grow...
Blessings in Christ,