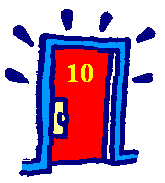 The Church in the Bay
When I met with a couple colleagues recently I shared with them the vision of us learning to live and serve like we were all the one church in this part of the Island. There is now an increasing overlap of leadership in the congregations across Shanklin, Lake and Sandown and it makes sense now to seek to work across the Bay, even if there might be a particular focus for some things in each specific community. This is something we need to prayerfully explore and we are now trying to get all the local ministers together to talk and pray over lunch in November.
For some years the Wight Church Team have been encouraging us all to become more like one church on the Island. This is because Jesus prayed for the unity of his followers so that the world might believe (John 17). This does not mean we all merge or become the same. There can be unity in diversity. Working as one body across the Island has been a powerful witness to the wider community in projects like the Foodbank and Street Pastors and in places like the hospital, hospice and Carisbrooke Priory.
There is a richness when the different flavours of Christian faith and worship learn to work together; in doing so we become something far greater than the various parts.
I've been reading Malcolm Duncan's book from this year's Spring Harvest – One for All – and in the two volumes he explores the challenges we face in working together across our diversity, loving one another as family even where we might profoundly disagree about some important issues. What he says is vital is that we identify the primary issues of faith and life centred on Jesus Christ and stand together on these things as brothers and sisters.
There is a saying that we must only do things separately that we cannot do together. It is essential for our witness that we are seen to be one body and are not divided because of our differences. For this to be authentic, we need the courage to share openly and honestly about the things we struggle with together rather than sweeping them under the carpet. Malcolm writes "Our unity is a witness to the world that a community can live together with difference and with hope."
Most of you know that I have a real heart for unity. I recognise that there are significant issues that we will not all agree about but we must somehow learn to love and honour those who declare Jesus to be their Lord and Saviour, and who stand on truths in the great creeds of the church. We must treat them as brothers and sisters, even if we profoundly disagree with some of the ways they interpret the word of God and practice certain aspects of the faith. This is not easy. I've struggled with the challenge for decades!
Please pray with me for a more visible expression of the one church of Jesus Christ to emerge over the coming months and years. The world needs to see the love of God in action and to witness the Good News of Christ lived out by his people. As a congregation we have supported many of the Island wide initiatives where Christians are doing things together but may I encourage you to get more involved in things that we do together in Shanklin and the Bay. Unity here sometimes feels like a minority interest.
Paul writes to the Ephesian church: "Make every effort to keep the unity of the Spirit through the bond of peace. There is one body and one Spirit..." (4:3-4). We don't need to create unity; we must do all we can to preserve this gift that God has given his people and to live it out in our local context.
With very best wishes