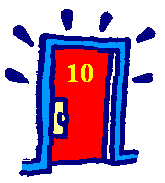 King of Kings & Lord of Lords – forever!
That famous refrain from Handel's Messiah came into my mind as I was thinking about what to write for the December magazine.
These words are drawn from the book of Revelation where John glimpses the glory of Christ's return – the one who is faithful and true on a white horse - "On his robe and on his thigh he has this name written: king of kings and lord of lords." (Rev 19:16)
Earlier in chapter 17 we read – "They will wage war against the Lamb, but the Lamb will triumph over them because he is Lord of lords and King of kings – and with him will be his called, chosen and faithful followers." (v14).
The baby born at Bethlehem in such humble surroundings was one who was destined to be King - forever. The wise men that came from the east had seen the signs in the stars and they came to Jerusalem asking: 'Where is the one who has been born king of the Jews? We saw his star when it rose and have come to worship him.' (Matt 2:2).
As we enter this period of festivities and excesses it is vital that we strip back all the trappings and focus on the one at the heart of it all - God's precious Son, Jesus, who came as Saviour of the world (it's all in the name!). This weak and vulnerable child would grow to become God's sacrificial lamb who would display his glory not elevated on a throne of gold but lifted high on a cross of wood.
This season should be all about celebrating his birth.
It is sobering to reflect on the poverty of his arrival and that he soon became a refugee in Egypt, thus identifying with so many in our world today who are in desperate situations. The Christmas message is for all, as Ebenezer Scrooge eventually discovered in Dickens's A Christmas Carol. The Gospel is good news of great joy for all people, especially the likes of Bob Cratchit and his family. The coming of Jesus changes things for everyone, just as the prophets had foretold (e.g. Isaiah 61).
We are still surrounded by brokenness and pain and it is hard to see the reality of God's Kingdom and the hope and peace that Jesus promised it would bring. As we follow his ways and live out the life of Jesus today we are those that bring glimpses of this new world that we will one day enjoy to the full, sharing in his triumph.
Christmas marks the first coming but it is only Part One of the great drama which will come to fruition in God's time. Jesus will come again and everything will be transformed. John saw this in his great vision: 'The kingdom of the world has become the kingdom of our Lord and of his Messiah, and he will reign for ever and ever.' (Rev 11:5).
Jesus seemed like an ordinary baby – just another pawn in the hands of the powers of Israel and of Rome. But he was slowly revealed to be God's living Word in human flesh. Flesh that was butchered on a cross but would rise from death to offer new hope and new life to all who would believe and follow him. Charles Wesley catches the wonder of it all in his famous carol: "Light and life to all he brings, risen with healing in his wings."
Will you come and worship him; lay it all down before him? Not just for a day or two in December, but for a life-time and even eternity!
Have a great time of celebrating the coming of the King of Kings.
With love and best wishes