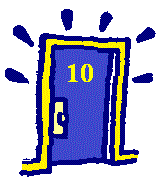 Act Justly!
"He has shown you, O mortal, what is good. And what does the LORD require of you? To act justly and to love mercy and to walk humbly with your God." Micah 6:8
These famous words from the prophet Micah can so easily trip off the tongue, but living them out is a big challenge!
Doing justice is about living our lives in a way that is fair and right for everyone. We must walk the talk, as it has often been put; caring about others more than ourselves and seeing the Kingdom of God coming to bring transformation to society and the global economy. It involves caring for the environment and taking things like recycling and cleaner energy seriously.
Fairtrade Fortnight comes round again this month as an annual reminder to put our beliefs into practice and to choose to purchase products that ensure a fair price to the farmer and producer in developing countries. In the early days, this was mostly focussed on tea and coffee (and some of those beverages were not the best tasting!) but now there is an amazing spread of products that bear the Fairtrade logo and many are of excellent quality.

Do please look out for opportunities to support Fairtrade in the coming weeks – look out for the logo on tea, coffee, sugar, bananas, chocolate and many more products including wine (Co-Op are especially good at promoting Fairtrade and usually have special offers to encourage support during the fortnight).
It is up to Christians to take a lead in ensuring that our sisters and brothers is other lands are not exploited in order for us to enjoy low prices in our shops. Most of us can afford a bit more in order to make a big difference to their lives. The Fairtrade Foundation makes vigorous checks in awarding its stamp of approval so please don't be put off by rumours that it makes no difference. No system is perfect but every small step we make can help transform another life across the globe. Pause a moment, think and pray as you make your next selections.
Jesus spent much of his ministry reaching out to the margins of society, much to the annoyance of many in authority or in privileged positions. We may not be popular in following his example but he once said to his disciples "if the world hates you, keep in mind it hated me first" (John 15: 18).
As God's people we must be prophetic and be out there making a difference, not making pathetic excuses about the size of the problems. Dare we step up to the plate and put our faith and our love for the world into practical action?
Perhaps it is easier to carry on as we are, but many scientists are warning that the present way of life in the West is unsustainable and we will hit a crisis long before we are ready. Change must start now. So let's act - and do it justly, mercifully and humbly with our God.
With my very best wishes,