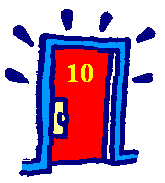 A Season of Prayer for Peace
HOPE Together is launching 100 Days of Prayer for Peace on 4 August, 100 years after King George V called the nation to prayer. This led which to the Great War ending 100 days later on 11 November – see www.remembrance100.co.uk/100-days for some more of the background and how you can download the daily prayers.
We are in days of on-going international tension and unrest. Wars are perhaps not on our doorstep but terrorist threats remain very real and the events in Salisbury and Amesbury have brought things very close to home. Modern technology means that wars are being waged with strange substances and also in cyberspace which can impact us all in various ways, such as banking and healthcare sites being hacked. These are times of great uncertainly and complexity as the negotiations and arguments over Brexit rumble on.
There is so much to be praying about and we want to draw others in our community into an experience of prayer. God is not absent from the world he created sitting back and watching from afar. In Carnival week we are working with other Christians in Shanklin to host a free community event – afternoon tea and cake in the grounds of St Paul's Vicarage. Mark and Sarah have put a lot of work into clearing the ground and are keen to see this amazing central space used to connect with the townsfolk.
There will be a special prayer zone in the back garden. Do invite your friends along – and pray for some good new connections.
Best wishes,