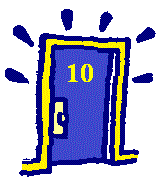 People of the Spirit
Jesus said to his disciples that he had to leave them; it was for their own good that he would no longer be around in a physical way. His mission was coming to its climax but a new age was about to begin – the age of the Holy Spirit.
The Son of God was limited in human flesh and could only be in one place at a time. Indeed, his ministry was restricted to a tiny area geographically and he only encountered a small segment of the population – and mostly his fellow Israelites for whom he had especially come as their long-promised Anointed Saviour.
But a bigger picture was also emerging, one that the Holy Scriptures had pointed to from the days of Abraham. The God of heaven loved all the nations and wanted them to be blessed through his offspring. Jesus' ministry touched only a few gentiles directly but the cross and resurrection opened the way for many to be drawn to the true and living God and to find his saving love.
It was no accident that the promise of the Holy Spirit was fulfilled on the Day of Pentecost – that is the Greek name the Jewish Feast of Weeks which was their first fruits harvest festival. Luke tells us that people from many nations were gathered in Jerusalem and heard the wonders of God in their own tongue. These were Jews who had been scattered but faithfully came to attend the festivals as the Law commanded them. So the coming of God's special gift was witnessed by this diverse group and when 3000 responded to Peter's sermon many of these folk must have gone back to their home countries transformed by the new life of Jesus and empowered by the Spirit.
Acts recounts how Peter was called to the house of Cornelius at Caesarea and then witnessed what is often called the Gentile Pentecost as the Sprit fell on all those gathered to hear his words. Saul was called by the risen Christ to be his special apostle to the Gentiles and then travelled around the Mediterranean area sharing the Good News that had so radically changed his life. He always began in the synagogues seeking out his fellow Jews but the ministry invariably had wider impact.
Today we live in the same age of the Spirit; in many respects nothing has really changed. We have the same resources available to us as those first Christians who were so passionate to reach out in Jesus' name.
We are encouraged by Archbishop Justin Welby to be more intentional about bringing others into the Kingdom. He challenges all Christians to use the 10 days from Ascension Day (30 May*) up to Pentecost Sunday (9 June) to pray for five people to come to faith in Jesus Christ. This was the short period that the disciples met together in an upper room and "all joined together constantly in prayer" eagerly awaiting the promised gift (Acts 1:14). Luke tells us that there were 120 men and women and that "they were all together in one place" when they were filled with the Holy Spirit.
Doing things together and being truly expectant in prayer is perhaps the key to things taking off in our day. Do be thinking about who you should be praying for and make a special effort to commit to this season of prayer in union with hundreds and thousands of others in many congregations and nations. May the Spirit guide us in our prayers and in how we might even be an answer to those prayers!
Here's to a Spirit-filled season of fruitfulness!