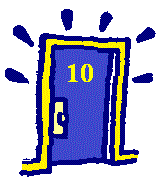 Time to Reflect, Repent and Reorder Our Lives
We enter the Christian season of Lent on Ash Wednesday, 26 February, leading up the biggest festival of the Year – the celebration of the death and resurrection of Jesus Christ – known as Easter.
This is a season of preparation as we traditionally give things up in order to focus on all that Jesus gave up for us. It is a time for reflection and that should hopefully lead on to repentance. As we gaze into the mirror of God's Word we will hopefully see ourselves much more as God sees us. James writes that there will be blessing for "whoever looks intently into the perfect law that gives freedom" (1:22-25).
I spoke on 16th February about finding freedom in Christ – The truth will set you free - from John 8. Do have a listen online or on a CD if you missed that week. We need to discover that real sense of freedom which is promised to followers of Jesus as we face up to our shortcomings and get right with God, knowing that he gives us all we need to overcome temptation and sin – and he still forgives us when we get things wrong. The cross of Jesus is the sign of that victory over darkness, evil, sin and death. Hallelujah!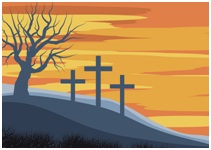 Paul says in Romans 8:2: "through Christ Jesus the law of the Spirit who gives life has set you free from the law of sin and death."
As we spend time with God and get things better in focus we come into the light and can repent of our sins and discover the weight being lifted. Only when the plumb line is held against us will we find out how out of line we are!! (Amos 7:7-8) The challenge is then to re-order our priorities and realign our lives with the life and example of Jesus. The call is to walk in his way and be the light of the world – reflecting his one true light to others.
May God bless you as you seek him over the coming weeks. Let's all make it count as we grow as disciples together....
With love and best wishes,