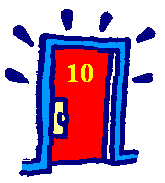 Shining like the sun!
Jesus' parable about the wheat and tares in Matthew 13 ends with the phrase – "the righteous will shine like the sun in the kingdom of their Father." All that is dark and evil will have gone at last.
We love the summer sun – but it can get too much! I was hanging the washing out the other day and the early morning rays were burning the back of my neck – even at 9 O'clock. We occasionally find ourselves seeking shade in this country but the idea of shining like the sun would have carried much more weight to Jesus' hearers in the Middle East. People there have to cover up carefully from the heat of the sun because it is so bright and so dangerous.
Scripture often speaks of the glory of God shining out. This rubbed off on Moses when he spent time in the Lord's presence and his face took on a radiant Ready Brek-like glow, though this soon faded. Jesus suggests that when evil is finally dealt with, those who are right with God will all blaze with God's love and glory. Those who have become part of his Kingdom are people who should reflect everything about God; his character, his love and indeed his glory. It should radiate from us even in this life which is but a shadow of things to come. We are all made in God's image and have the potential to do this. Something should be visible for others to see. Paul speaks of shining like stars in this warped and crooked generation (Phil 2:15).
Earlier in the Sermon on the Mount, Jesus challenged his hears about how to live in this mixed up and messed up world: "...love your enemies and pray for those who persecute you, that you may be children of your Father in heaven. He causes his sun to rise on the evil and the good, and sends rain on the righteous and the unrighteous." (5:44-5). Back in the famous parable Jesus says that good and evil are all mixed up and growing together. We can't sort things out now but must be patient and trust in God for his just and final judgement. And yes, the sun shines on everyone whether we deserve it or not – and indeed the rain falls indiscriminately. We often don't welcome the latter but we must pray that the rains come to East Africa sometime soon. We must cry out to God for our brothers and sisters there who so need it.
So shine Jesus shine, fill this land with the Father's glory. Shine on us and help us to reflect that glory and light to the dark and lost world around... because even weeds can be transformed to wonderful radiant and fruitful wheat!
Enjoy the summer season and take time to think and pray about being a God-reflector!
Janet joins me in sending you very best wishes