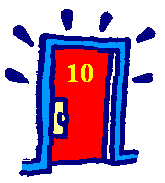 A passion for worship
Worship is a vital part of church life and we spent several weeks looking at various aspects of it in a series of services earlier in the year. The music team met recently to plan and pray and we are aware of challenging times ahead in leading this element of our services when Caleb and Lydia move to Wales in September.
We have already been stretched at times to provide the musical resources to lead services and we have been grateful for the help of one or two dear friends who have stepped in to help us. We have been here before, like when Heather got married, and the good Lord does provide! We are at that point of falling back on him again. Please pray with us for the gifts to be raised up, or for other folk to join us who have such skills to serve our worship.
I'm aware that some weeks we seem to be quite thin in number, bearing in mind the many people who are part of the fellowship. We are often blessed with a good few visitors which swells the congregation. There are of course times when all of us are absent for holidays, family visits and the like but I would urge everyone to keep worship at the top of our priorities. Hebrews 10: 24-25 says: "let us consider how we may spur one another on towards love and good deeds, not giving up meeting together, as some are in the habit of doing, but encouraging one another..."
May the LORD stir up a fresh passion for His Name and for His people! Hebrews 12 reminds us not to mess with the LORD who is a consuming fire. We must worship him in reverence and awe (v28-29). We often sing these words that Tim Hughes penned:
"Consuming fire (i.e. God) fan into flame a passion for Your Name"
Let's make that our anthem for these summer months... Thankfully our wonderful, all-sufficient God does not take time off!
Shalom