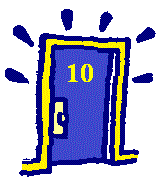 Becoming an Eco Church
The URC have been encouraging local congregations to embrace the green agenda and to consider looking at the Eco Church Award scheme. This is run by A Rocha UK for churches in England and Wales who want to demonstrate that the gospel is good news for God's earth. These issues are very much in the news at present.
There have been presentations at Synod about this but interestingly it came up in our Youth and Children's meeting as we thought about a theme for Harvest and Messy Church. We have now agreed to make this our focus for the Harvest season and to challenge everyone to take issues of the environment and climate change seriously – if we don't amend our life styles, the next generation is going to pay a very high price for our indulgence.
As a church we have taken a number of steps to demonstrate our care for the environment and in conserving energy – installing LED lighting and a more efficient heating system and secondary glazing; recycling as much as we can even though there are no such collections from our site. There is much more we can do including the reduction of waste and our use of plastics, switching energy suppliers and using our cars less. We plan to explore what is needed to obtain a Bronze Award initially – If you are passionate about such matters and you'd like to help take a lead on this, please speak to one of the Elders.
Why not start the new term by making some decisions about your lifestyle and especially the use of plastics. We need to urgently change our habits so let's encourage one another in this and also inspire the local community by championing these important issues; being good news for the whole earth is one part of our mission. May the Lord bless this next season of ministry together.
With love and best wishes,