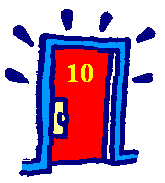 Easter Hope
Hope is a great word and a concept that is central to the Christian faith . We often sing about it – My hope is built on nothing less than Jesus' blood and righteousness... We have a hope that is steadfast and certain.... Jesus, hope of the nations.
As we tune in and hear the latest news we can sometimes feel that things are hopeless – please can we have some good news!!
I love the opening words of the Apostle Peter as he writes to the scattered people of God who were going through great trials: "Praise be to the God and Father of our Lord Jesus Christ! In his great mercy he has given us new birth into a living hope through the resurrection of Jesus Christ from the dead, and into an inheritance that can never perish, spoil or fade." 1 Peter 1:3-4
We have a living hope due to the fact that Jesus is our living saviour – crucified and buried, yet raised to life again. The Easter message brims over with hope – death could not hold him; Jesus has broken the chains of sin and death and offers us abundant and everlasting life in a new relationship with God our creator and Heavenly Father.
Hope Together, that began with a major focus of shared mission activity in 2008, has encouraged churches across the land to use 2018 as another period of intentional outreach into our communities through both words and in deeds - and not alone, but in partnership with other local congregations. We have acquired 500 copies of the Easter Hope magazine and would encourage you to take a large handful to share with your friends and neighbours. It is a great and most encouraging read – and we don't want loads of them left in a box!!
There are lots of plans for the rest of the year with encouragement to use the main festivals to share the hope of Jesus. As we move towards May we are once again supporting Archbishop Justin Welby's prayer initiative – Thy Kingdom Come – encouraging focussed prayer during the 10 days between Ascension and Pentecost for our families, friends and neighbours to come to faith in Jesus. Look out for details soon.
Further on in 2018 we have opportunity to connect with the wider community as we commemorate the end of the First World War, 100 years on. There will be a special Day of Prayer on Saturday 4th August leading into 99 days of prayer for peace leading up to 11th November. A superb booklet called Silence has been produced to help bring faith to bear on these painful memories and the on-going challenges of war and conflict.
Let's grasp these openings and use them well as we seek to bring the Good News of Jesus and the living hope of his Gospel to our town and Island, and our many visitors.
With my very best wishes for a hope-filled year