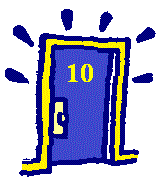 A Simple Christmas
Perhaps that's what we'd all like deep down - strip back all the glamour and expense and enjoy a few quiet days reflecting on the birth of the greatest child ever to grace the earth; God's own dear son, miraculously conceived in Mary's womb and born by divine appointment in a most humble setting in Bethlehem.
That is what the fuss should all be about, though few remember the one whose birthday we are celebrating. This certainly should be cause for a good party, and God would surely approve, by my reading of the Bible. The Lord ordained a number of key festivals for his people to celebrate together so they did not forget the great things he had done for them. We should rightly celebrate the birth of Jesus, and note the promise of an eternal future in his presence is even portrayed as a glorious banquet. God loves a party!
Our generous and loving God is not the one who would say "Bah humbug!" but I doubt he approves of our commercial Xmas. Remember how Jesus overturned the tables of the merchants abusing the house of God in Jerusalem and making the holy place like a den of robbers. Society can so easily destroy the meaning of this special season by turning into a money grabbing exercise.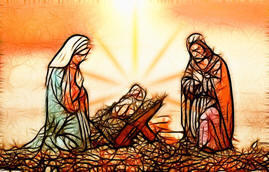 This year may well be a bit different – or indeed very much so. We may not be able to have big family gatherings and travel everywhere we'd like. But maybe that will help us take time to sit back and remember what it is really all about; Jesus born into our broken and fragile existence – the Light of the World. God was making his dwelling among us and shining in the darkest places: a Saviour born for us – Christ the Lord - good news of great joy for all people.
The angel of the Lord told Joseph: "You are to give him the name Jesus, because he will save his people from their sins" There is so much that is wrong in our world today so we must approach the manger and worship the newborn King with a sense of penitence for our own failings. Christmas Communion may be a tradition for many who don't attend church at other times, but it really is vital that this is a genuine act of repentance and realignment of our lives.
I do hope that some of us can gather around The Lord's Table perhaps on the afternoon of 19th and we plan to have an online Communion service on Christmas Eve. Let us draw near in simplicity of faith and put our lives right in his presence – that we may receive the gift of his abundant life – the most important thing in the world this Christmas time. Seek first his Kingdom and his righteousness and all the rest will be added...!
It has been quite a year, and we don't know what 2021 will yet bring, but God promises that nothing can separate us from his love in Christ Jesus, even if we may be separated from some of our families this year. Let's be thankful for all that we do have.
We may not see you all, but Janet joins me in wishing you a very happy Christmas and God's richest blessings for the New Year,