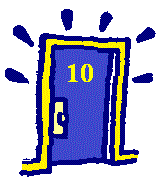 Keeping up Appearances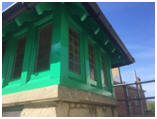 All the work on the outside of our building over the last couple of years has drawn a fair amount of attention from local people - and something to talk about! Whilst it is important to keep the place well maintained and looking smart, what matters most is what is going on on the inside.
Yes, we also need to replace the carpet and paint the interior and that is all planned for next year, but what matters even more is what is going on inside us as people. Our inner spiritual life is what defines us as the people of God in this place. We can have all the trappings of church and do and say all the right things but Jesus makes clear that it is what is in our hearts that really counts.
Samuel was reminded when choosing a new King from the sons of Jesse that God sees the heart. We should not judge by outward appearances. We can all try and put on a brave face and a big smile but ultimately the truth will out! When things are not well on the inside it tends to come out in all parts of life. Jesus once said "the mouth speaks what the heart is full of." (Luke 6:45)
Through the prophet Ezekiel God promised his wayward people a heart transplant. "I will sprinkle clean water on you, and you will be clean; I will cleanse you from all your impurities and from all your idols. I will give you a new heart and put a new spirit in you; I will remove from you your heart of stone and give you a heart of flesh. And I will put my Spirit in you..." (36:26-7).
This was fulfilled through the once and for all sacrifice of Jesus on the cross and the subsequent gift of his Spirit. "his blood can make the foulest clean" - wrote Charles Wesley. We are washed from the inside out and God's Spirit comes to live in our hearts to help us become more like Jesus day by day. We are a work in progress but the cross of Jesus is a finished work. It has all been done for us and we are invited to live in the good of that – we can't add anything to what Jesus has achieved!
This is not some superficial makeover as we touch up the exterior to make things look impressive. We must open ourselves to the sanctifying work of God on the inside to make us his holy people, not polluted by the ways of the world but washed clean - our thoughts, our language and our behaviour should all be shaped by the indwelling Spirit and the good fruit that he brings.
We need to be the genuine article – not just keeping up the appearance of a good Christian man or woman. Each day we need to seek a fresh touch from God as we repent of our weaknesses and failings and commit to doing better in the future. This should not be a burden that weighs heavy on us because Christ came to set us free. We are new people in him and so a fundamental change has happened on the inside which will be reflected in what people see on the outside. We are free of the old self that has been crucified with Christ – he now lives in us (Gal 2:20) and we have that promised new heart.
The term Christian should not just be a label – it identifies us as an active follower of Jesus; someone who is "in Christ" as the New Testament so often puts it; our identity is found in him. We bear his name like a badge of office and we carry his message and his love with us as people transformed from the inside out.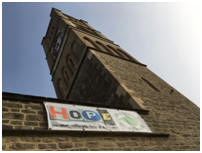 May he been seen in all we do and say because of the radical change that has taken place within. The outward appearance can also help!
With very best wishes for the summer,