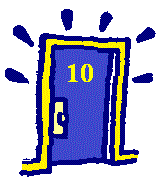 Those were the days my friends...!
Thirty years ago this month I left my job in the city to start training for the ministry. I had competed 13 years of service with Sun Alliance and had qualified as Fellow of the Chartered Insurance Institute (with FCII after my name!), then specialising in commercial fire insurance. I ended up in a head office role helping oversee the more complex work of the local branches and God graciously allowed me to upload all my experience into a new computer programme in the final 12 months before I moved on. It was a most fulfilling exit strategy as I prepared for a new adventure.
Things have really moved on since then. That new system had a radical facility where different windows appeared on the computer screen depending on what you selected. It was totally revolutionary in those days. In that last year, a new internal email system was also introduced to help communications within the company – the internet followed just a few years after!
We moved to Cambridge with a new born baby and two other pre-school children; even Sarah was under three and a half. The neighbours in that quiet cul-de-sac must have been thrilled! I bought my first computer the next summer – an Amstrad with a whole 1mb of memory together with a dot matrix printer – all for a whacking £1000.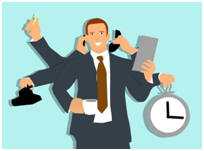 Where have these years gone? How life and ministry have changed and developed as we have had to adapt to living in cyber space and depending so much on mobile phones. The Lord has remained unchanging and faithful through it all – his line has remained open and the free access has not been altered one bit! I guess I am older and a bit wiser too and have become the longest serving minister in the Synod and one of the longest serving on the Island – Hugh Wright, now in Ventnor, arrived at the same time.
Life may be faster and in many ways more efficient but are we any better off for it? With all the gadgets and technology, we were supposed to be creating more time for leisure but have just ended up cramming so much more in. The recent period of lockdown has, of course, led to many enforced changes and lots of us have benefitted from the extra space to stop and breathe, while sadly so many have struggled for breath due to the virus, and have died.
Will we look back on these days and remember 2020 and the pandemic that stopped the whole world in its tracks? But it is far from over and we do not yet know the full consequences of this dreadful disease for the UK and for other nations. These have been dark and challenging days and the cloud still hangs over us, even as the holiday season begins to open up and the place get's busier.
Can I urge you to keep praying and seeking God's help and his mercy at this time. Many poorer nations are beginning to suffer greatly and have few resources to cope - see Martin Sebbugo's letter from Uganda that shows the kind of challenges people in the rural community of Kalasa face, with little in the way of help.
Some might wish we could turn the clock back to 1990 but I recall that house prices were falling then and I'm sure there were many issues facing our land as the Thatcher years came to an end.
I remember those days with great warmth as we enjoyed four years as a family in the Cambridge area and I had the privilege of stepping aside for study and preparation for Christian Ministry. I am so grateful for that time but nothing could have prepared me for Zoom meetings and preaching into a camera lens – though we did have sermons recorded on video tape – remember those things!??
With love and best wishes,