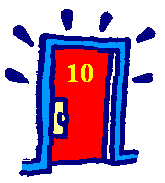 Choosing the Right Path
Being a follower of Jesus is a conscious choice. We respond to the Good News of Godís love in Christ and we decide to walk in his footsteps. Needless to say, itís a choice we have to keep on making every day as we face many distractions and tempting alternative pathways.
Walking the way of Jesus also marks us out from the world around us. People donít always get it. They may see the good in what we choose to do (and not to do), but they may not grasp whatís really behind it - that this flows not from religious duty but from a dynamic relationship with the living God through his Son and through the gift of his indwelling Spirit. Paul explains that ďChristís love compels usĒ (2 Cor 5:14); his ministry is driven by what he has so graciously received. So he and his friends pour out their lives sacrificially for the sake of others who are lost in darkness.
As we enter into a new term and the autumn season of activities I would encourage you to get focussed on your walk with Jesus. It is so easy to just amble along through life driven by the factors and pressures that the world so naturally creates around us. We can be oblivious to the fact that we are not living an authentic Christian life as children of light but blending in with our surroundings. We should be lights to the world but often we unconsciously drift into the shadows.
Living the life of Jesus today as one of his disciples or apprentices is a commitment that needs renewing each day as we rise from our slumbers. Letís go for it....together!!
Best wishes,