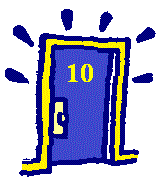 A heart filled with thankfulness
There has been a lot of focus this month on the 400th anniversary of the sailing of the Mayflower which carried the forerunners of our non-conformist traditions to a new life across the Atlantic. Sadly, they were hounded out through fierce persecution from the state and the established church. After some had fled to the Netherlands for several years, a group set off across the Atlantic to find new freedom to exercise their faith.
After a few false starts, 102 of those radical puritans set off from Plymouth on the Mayflower on 6th September 1620, along with a crew of about 30. After 10 arduous weeks at sea in very cramped conditions they finally reached America, dropping anchor off Cape Cod on 11th November 1620.
Sadly, only half survived that first winter, with the kind help of the indigenous people. The following year they celebrated their first harvest in "New England" with great thankfulness to God – and so began the American tradition of Thanksgiving, which is still the major family event of the year. That early relationship with the local people broke down and history tells us of abuses by the colonialists, as in many other parts of the world
Harvest does not perhaps mean so much to most of us in the modern world where we get our food from all over the planet. For many however, the success of their crops is still vital to survival. God instructed the Israelites to pause and to give thanks as they harvested the first fruits and also when the final crops were safely gathered in. It was important to remember they had been brought from slavery and through the wilderness in order to reach this "land flowing with milk and honey" –a figure of speech!
We must never take for granted the food we eat and the basics of life that we enjoy – like clean water in our taps. Let us take time to thank God and also to consider how we can help others around us and far away who don't have this basic food security.
May we always have an attitude of gratitude!