The church is right in the heart of Shanklin, on the corner of Landguard Road and the High Street.
The map below indicates where the church can be found and also where it is in relation to the train station and Rylstone Gardens (where summer concerts and evening services are held in the open air).
Roads coming from Sandown, Ryde, Newport and Ventnor are also indicated.
Car parks are signposted within the town, the nearest being behind the Church in Landguard Road (NB parking charges apply all week and all year round).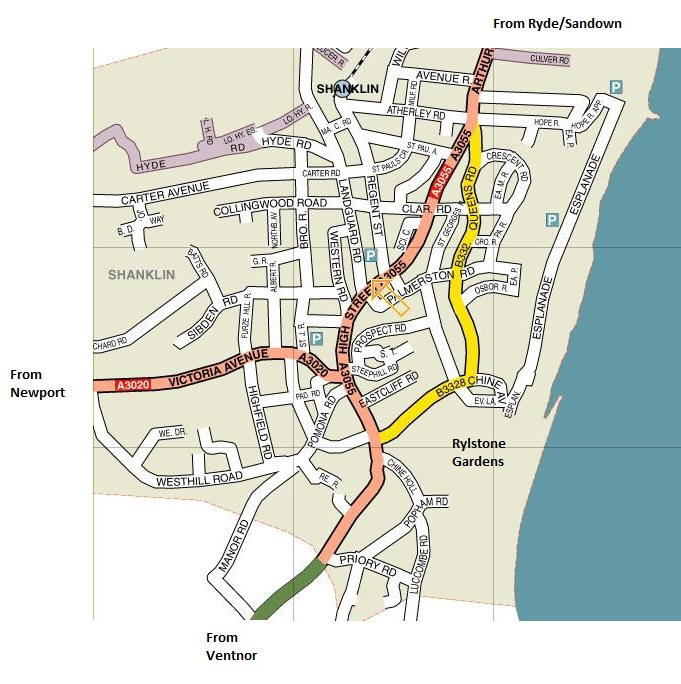 (Map from www.streetmap.co.uk)