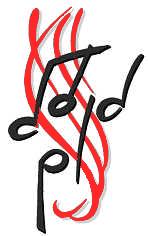 10:30 - Morning Worship
A lively time of worship and learning for all ages, including Junior Church and a crèche.
First Sunday - Holy Communion
Last Sunday - All Age Service
Prayer Ministry is available every Sunday after the service.
19:30 20th May - August: Open Air Worship
From the penultimate Sunday in May and on to the last one in August, we are at Rylstone Gardens with Christians Working Together in Shanklin
(for details of where this is, see How To Find Us) in the open air at 19:30.
18:30 September - May: Evening Shared Worship
Informal Evening Worship. From September to May a more informal and intimate service with open prayer and participation is held with some of the other churches in Shanklin, who take it in turns to lead this service on Sunday evenings.
The programme for the next few weeks is as follows: