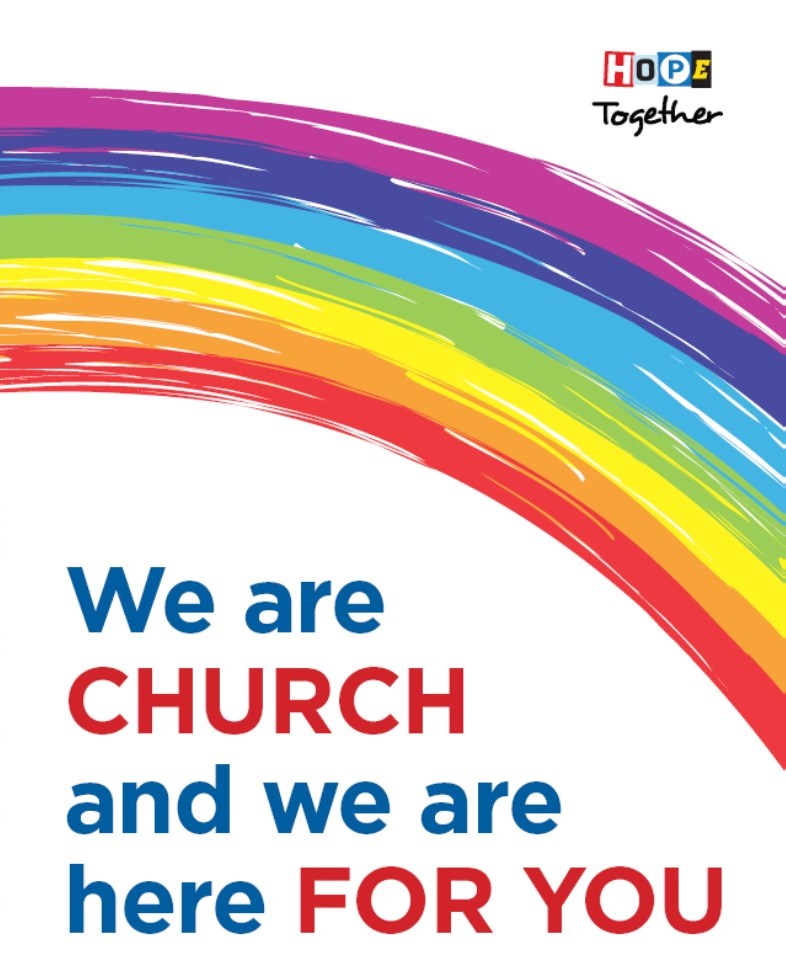 When we open once more, based on the guidelines published by the Government and the URC, there are many restrictions as to what we can do, and we will need to run things in a carefully organised manner. Here is a summary of some key points:
People will be asked to book a place for one or other meeting each week so we can control numbers

Only 30 - 40 could be accommodated safely depending on the configuration of household groups

Name & contact details will be held for 21 days

Entry to the building will be via the front doors and disabled access ramp only
(the side door will be locked)
Everyone will be asked to sanitise their hands upon entry
Face coverings are required (exceptions apply)
We will increase ventilation wherever possible (opening windows etc.)
You will be shown to a seat – rows are now spaced
Seats will be allocated on the basis of household groupings sitting together, with two spaces between any others
Please move to your seat promptly. Once in your seat, you are asked to remain there and not move around the building
Social distancing must be strictly adhered to (including when queuing for entry and exit) and interaction with those outside your household should be avoided
Young people must be supervised by a parent or guardian
Please use drinking/washing/toilet facilities at home to avoid using the facilities in the church. However, toilet facilities will be available for those who do need them; please come to the back and wait to be shown to the toilet. You will be asked to sanitise your hands before entry and on exit and also to use the wipes provided on any surfaces you may have touched
Shared items such as Bibles will not be used, and we will provide single-use items where necessary. Please take these with you when you leave
There will be no congregational singing during services. All speaking will take place from the front and singing via videos shown on a screen
No offering will be taken in services but a receptacle will be available for gifts as you arrive or leave
Please remember that HM Government currently advises all those over the age of 70 should stay at home as much as possible and all those in higher-risk groups should avoid large gatherings.
Government guidelines also suggest that services should be completed in the shortest reasonable time. Once the service is over, you should leave the building immediately via the front and side doors, beginning with those sitting furthest back. Be patient and ensure that you maintain the appropriate distance whilst waiting to leave and sanitise your hands once again on exit.
There will be no tea/coffee facilities. We would ask you to leave the building promptly once the service is over and, to avoid queues, to leave the vicinity of the building as soon as possible.
To protect the most vulnerable in our fellowship, we must all adhere to these guidelines
If you have any questions or concerns,
please contact our church secretary
Robin Wightman