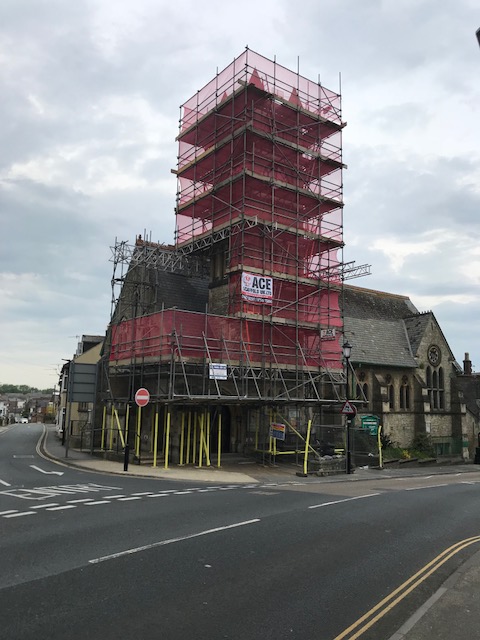 After four years of being silent, the town clock is at last being refurbished.
This three month project also includes tower stonework repairs and a new roof.
New electronics will control the clock and chimes, while the clock faces and hands are being overhauled with new acrylic faces and lighting fitted.
We are grateful for the support of Shanklin Town Council in seeing that the clock is given a new lease of life.
It is hoped that all the work will be completed by the end of July 2018
So Far
External stonework (including additional works) are on programme and due for completion on 20th July
Renovation of the clock and bell is complete. New electronic controls have been installed and will be commissioned soon!
Internal concrete repairs are complete
Installation of our new roof is almost complete