The Building
---
The only regular activities currently taking place in the church building are:
Sundays - Morning Services @ 10:30
Tuesdays - Bible Bite Talks @ 14:00
Fridays - CatURpillars @ 10:00
For details of any one off activities, please see our SURC Events page
---
Our Sunday services and Tuesday Bible Bite talks will be broadcast live
on Facebook from church - technology permitting
www.facebook.com/ShanklinUnitedReformedChurch
You don't need to be a Facebook user to see this
Should you have missed seeing the Sunday service or Tuesday Bible Bite live, or if you wish to catch-up with a previous service,
whether it be in video or audio format, don't worry, head to our Sermons On Line page
The Exterior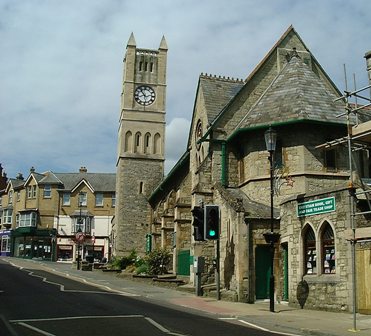 LEFT: An external view of the church, looking up the High Street

Clock Tower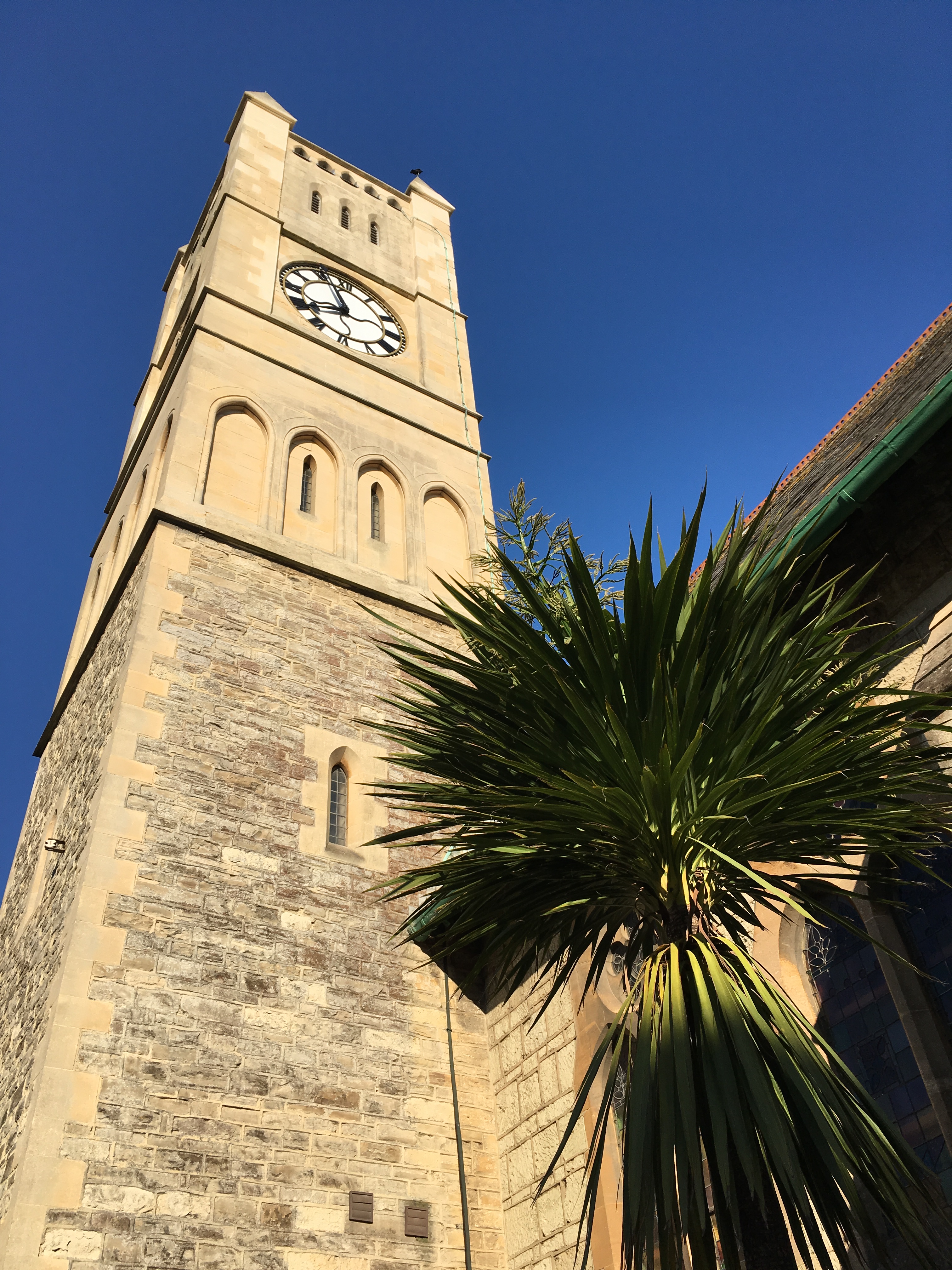 After four years of being silent, the town clock was refurbished after a three month project, which started in April 2018 and was completed by the end of July 2018, and included tower stonework repairs and a new roof.
New electronics now control the clock and chimes, while the clock faces and hands were overhauled with new acrylic faces and lighting fitted.
We are grateful for the support of Shanklin Town Council in seeing that the clock was given a new lease of life.
History Of The Church
You can read two items about the history.
The Interior (as is)
This is what the church building currently looks like inside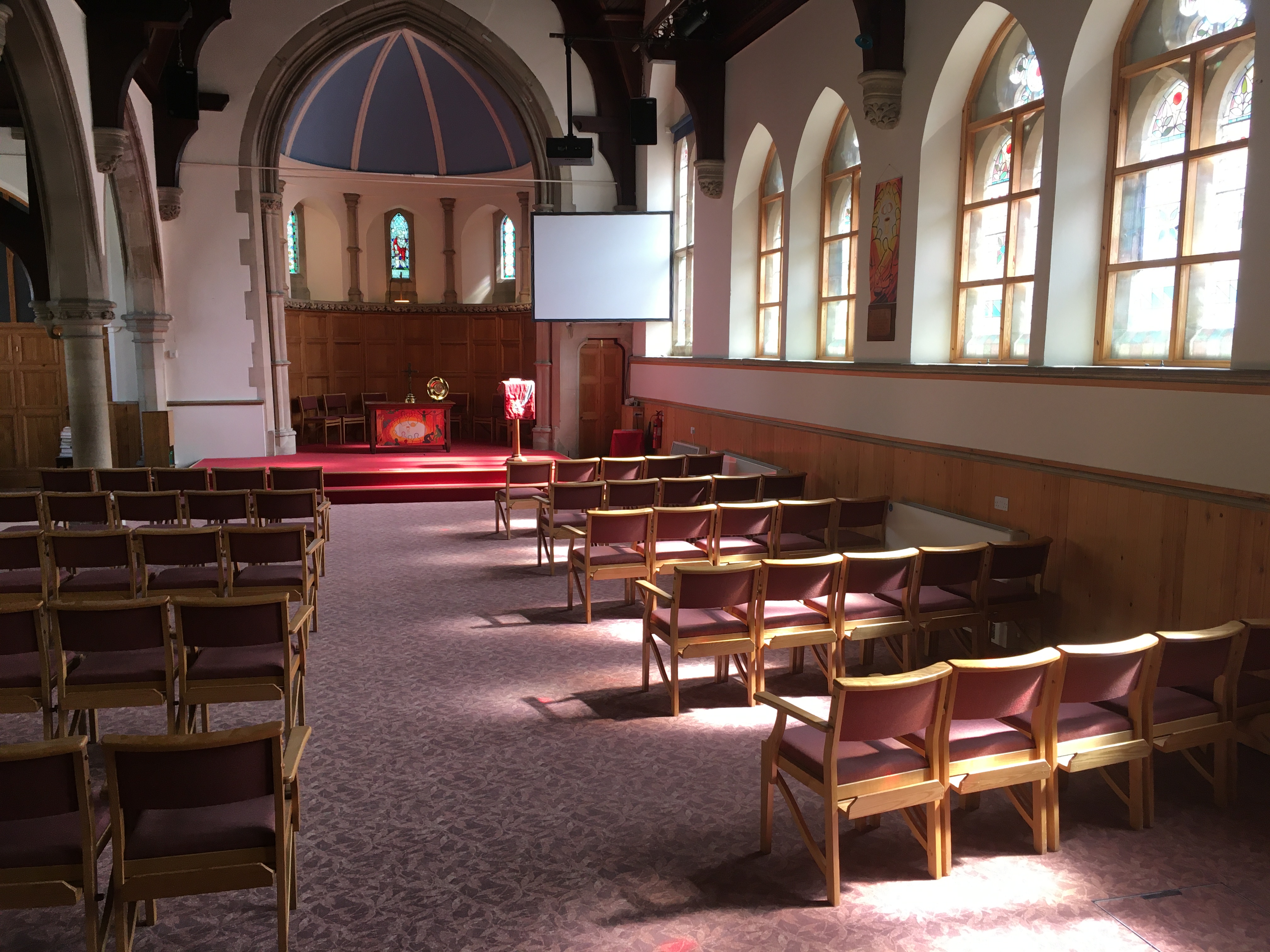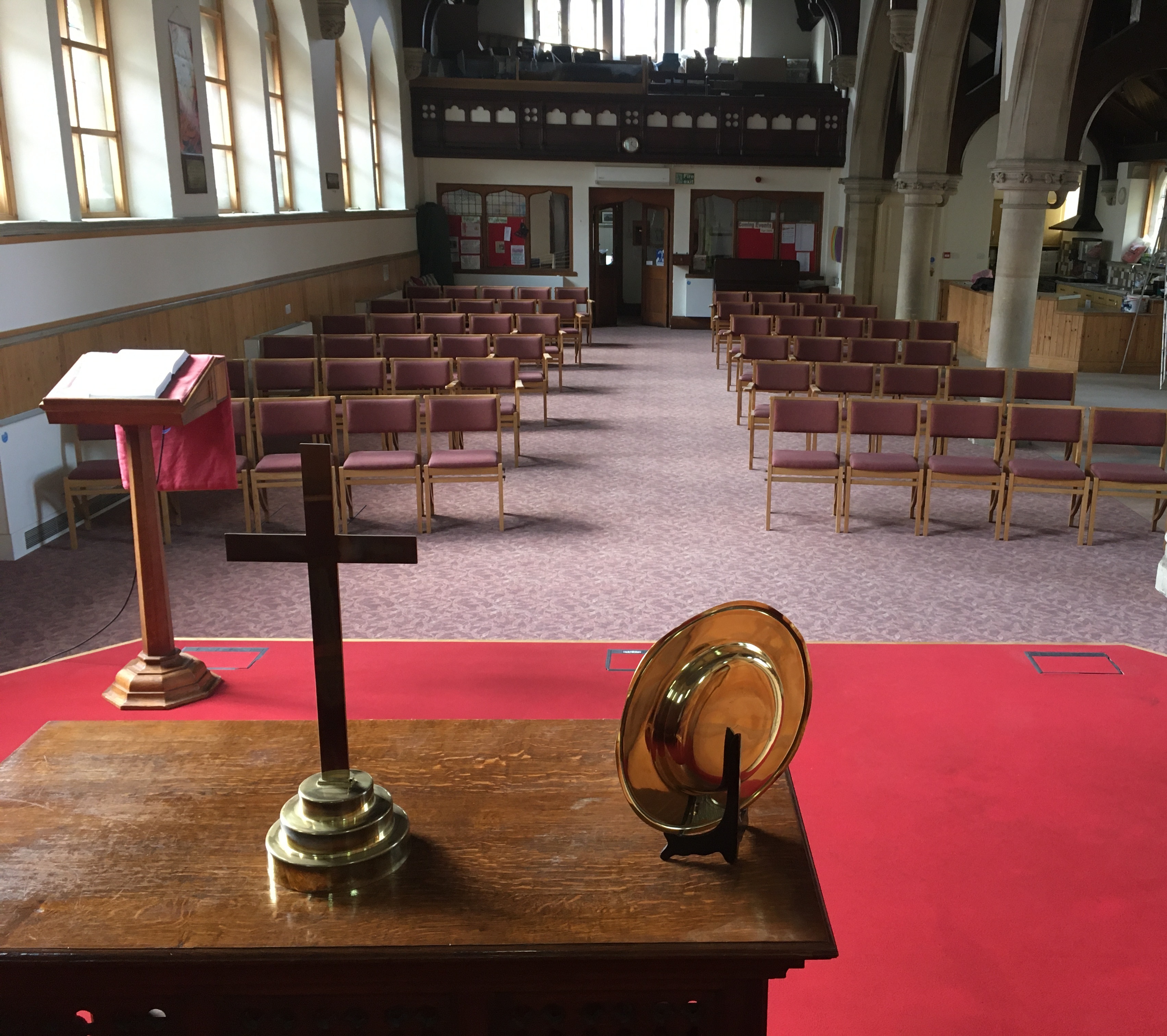 The Interior (as was)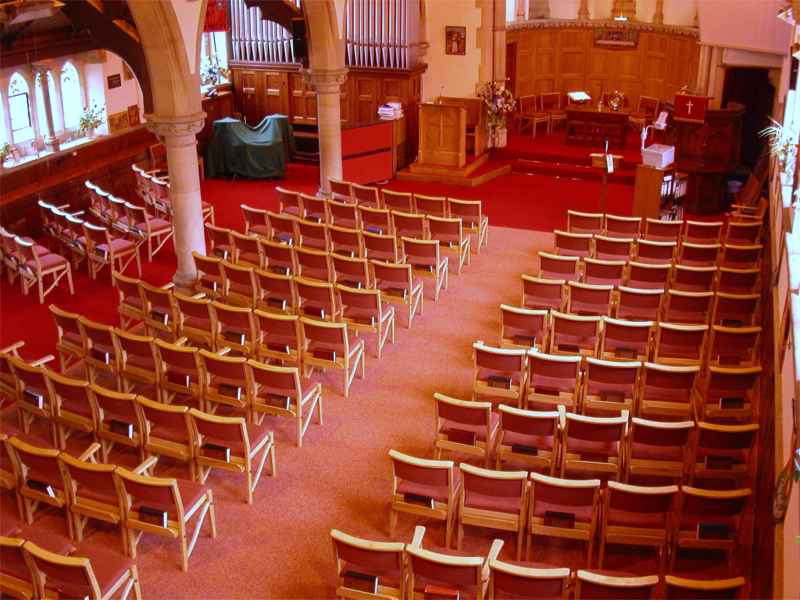 LEFT: An old view of the inside of the church, from the gallery. This was changed slightly in 2007 as the pulpit was removed and the stage extended.
Compare this with the view below showing the extended stage area.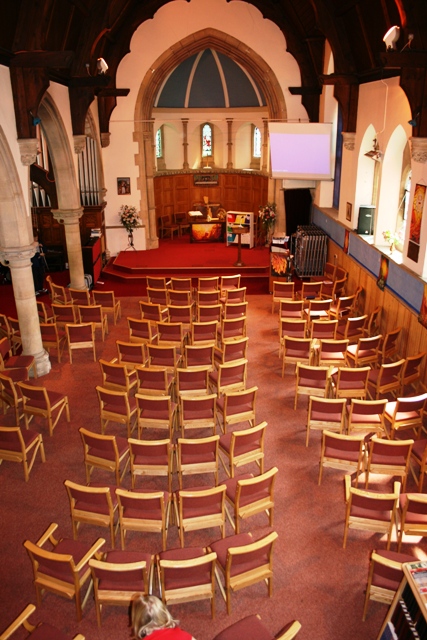 BELOW: Two more views of the inside of the church, from the ground floor.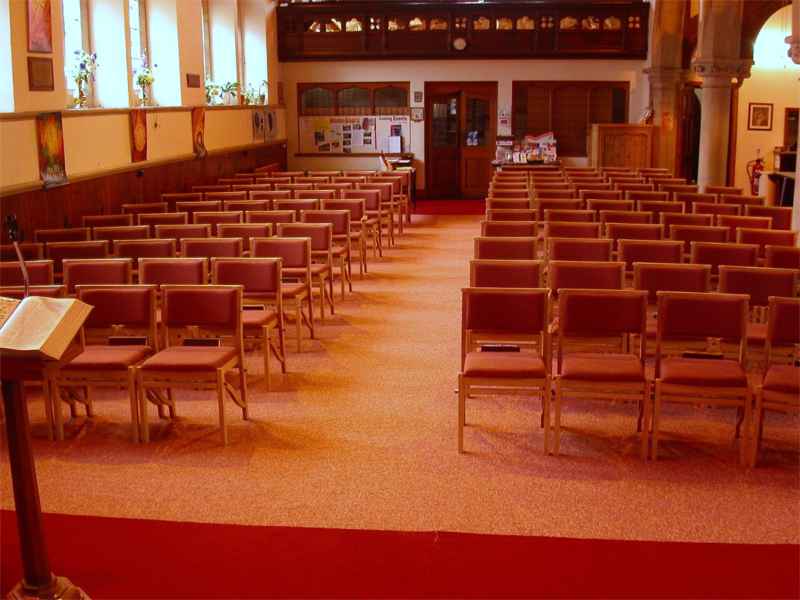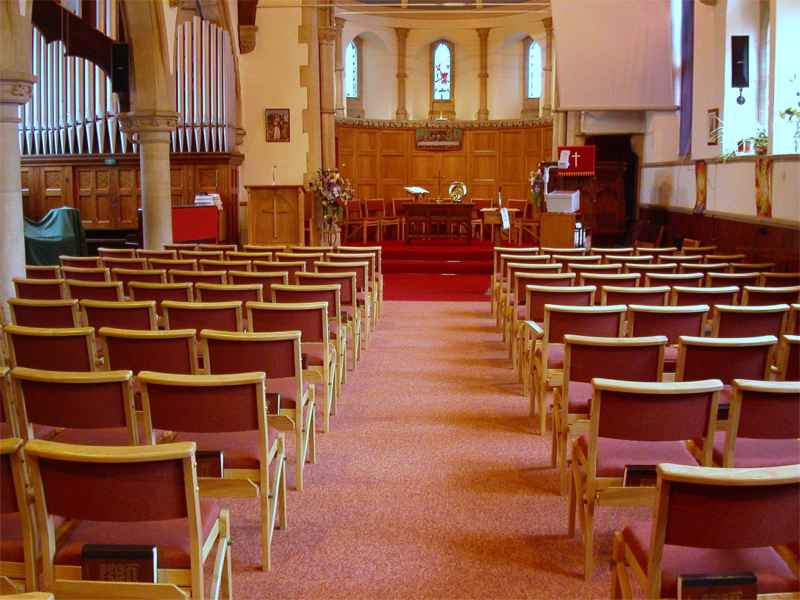 The church looks even better with people inside! (see below)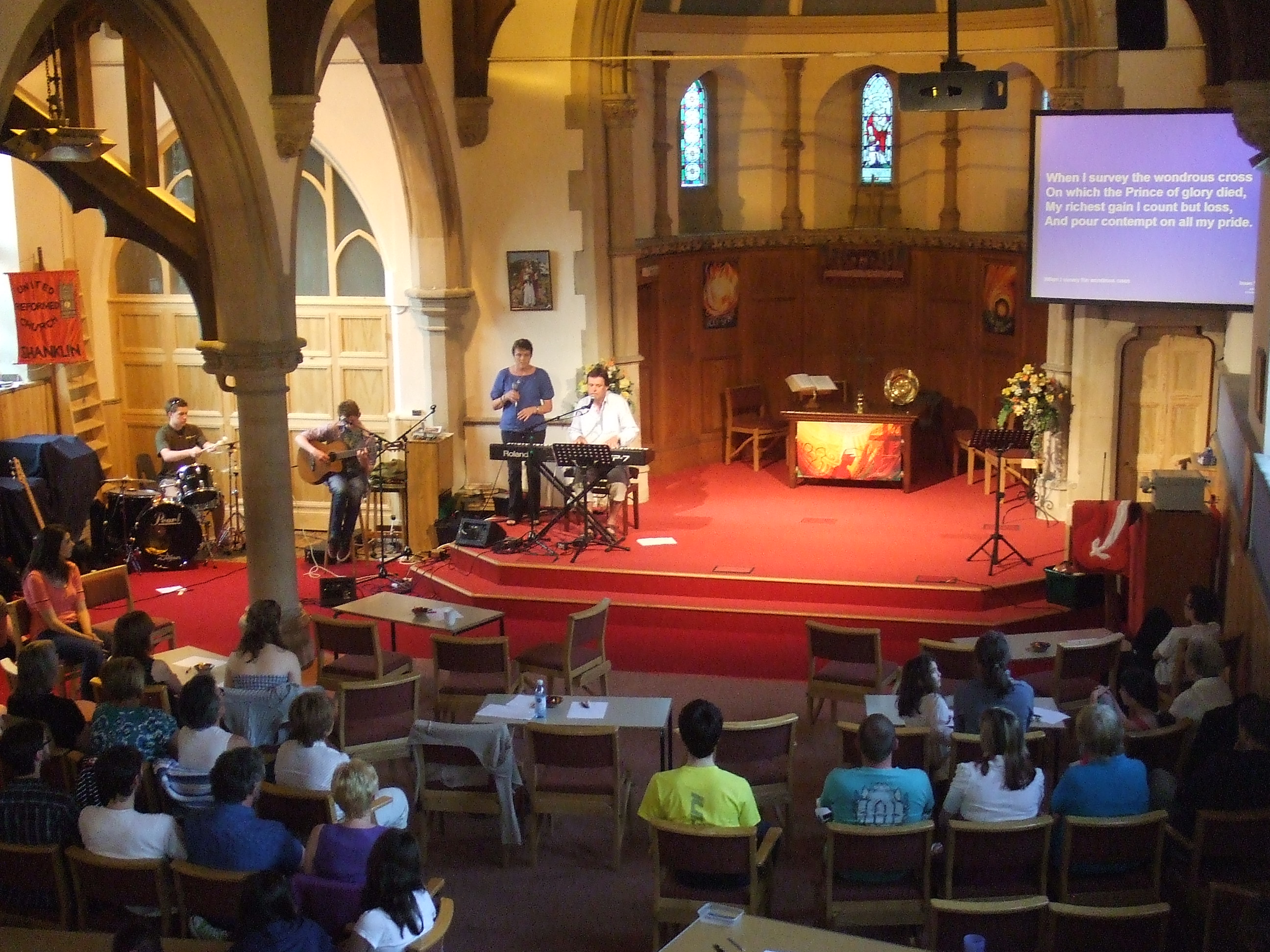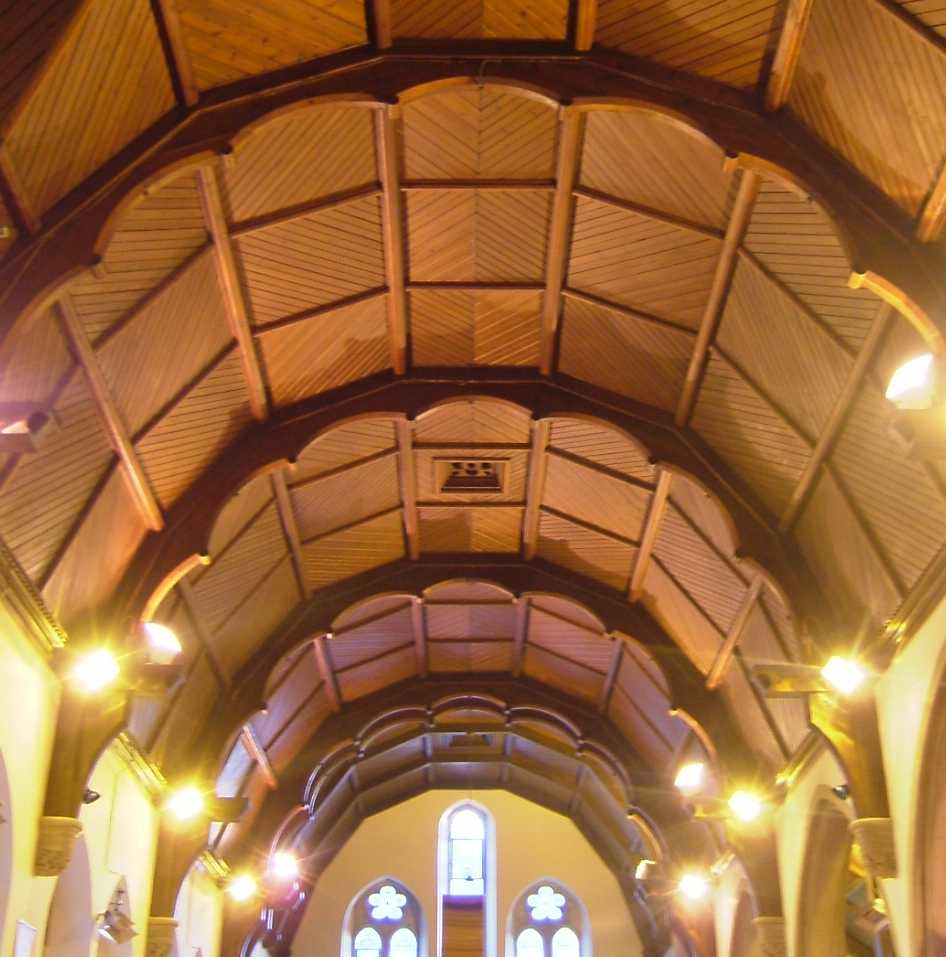 LEFT: A view of the church ceiling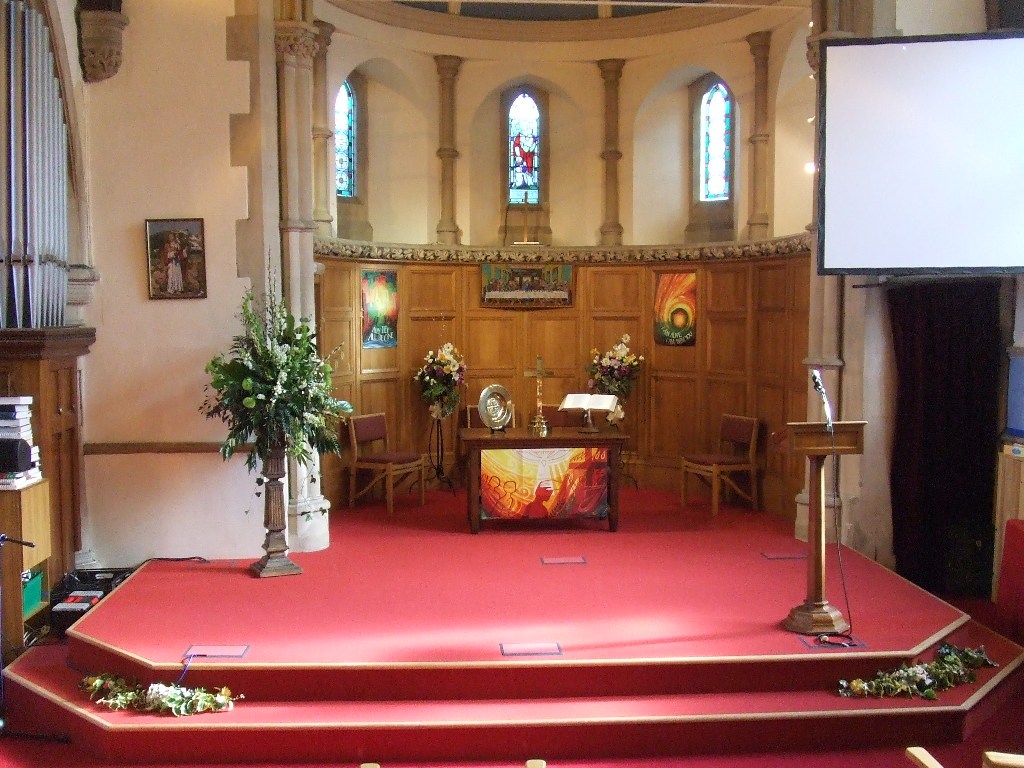 LEFT:
A view of the platform (installed in August 2007
)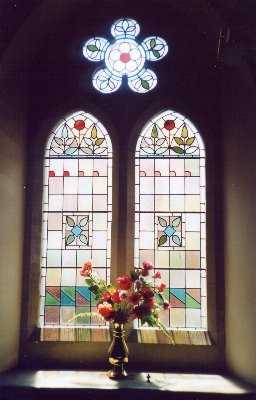 This has changed slightly with the installation of secondary double glazing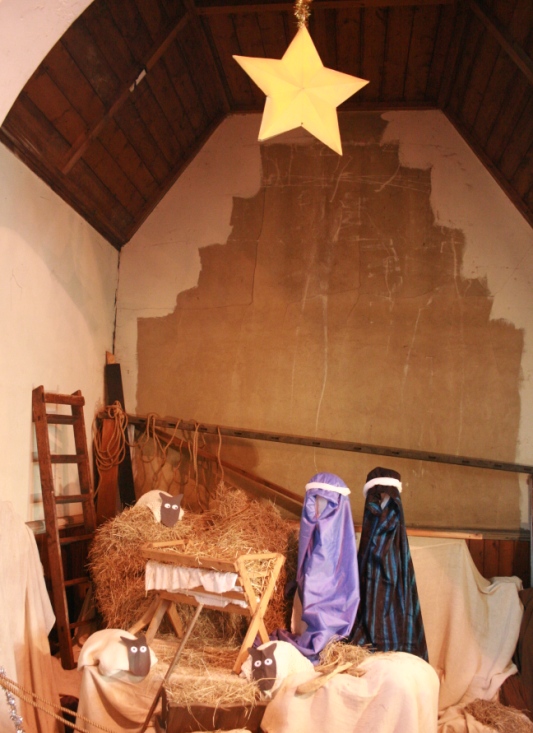 The 2010 Christmas nativity display that was inside the area where the church organ used to be
(before it was converted to a storage area)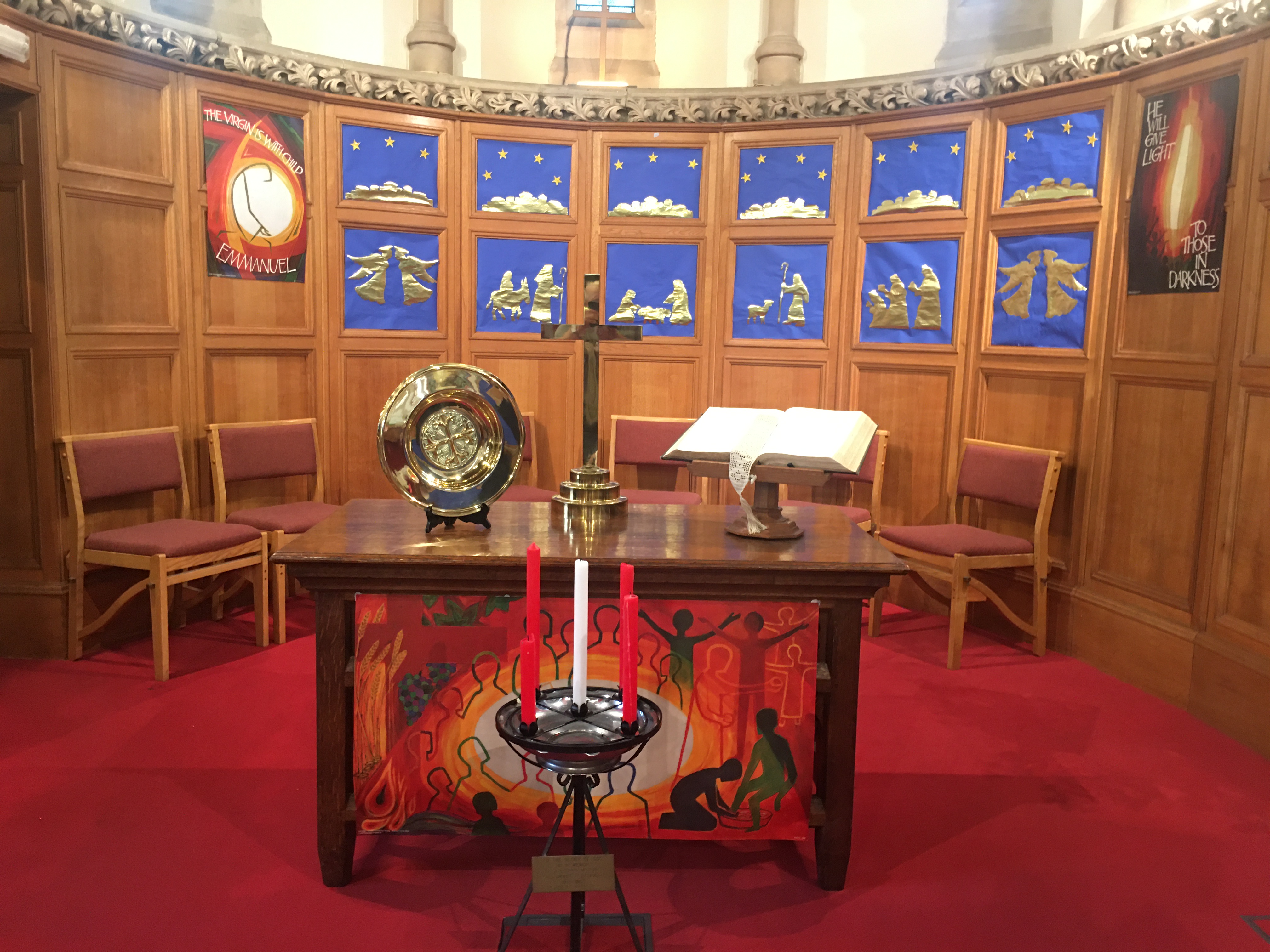 The 2019 Christmas platform panels display
---
Page Last Updated 10 November 2021